PLAYER SKINS MONETIZATION
Buy and sell custom NFT player skins for games or apps on VRJAM's Avatar Marketplace

GAME PUBLISHERS
VRJAM offers brands and creators the power to monetize in-game characters and player skins by publishing them as rare NFT's on VRJAM's Avatar marketplace. Player skins can be used in hundreds of compatible games and apps.

INFLUENCERS & CELEBRITIES
Influencers can now monetize their personal brand by designing their own custom avatars and player skins that look just like them.

CUSTOM WEARABLES
We offer a point and click solution for customizing avatar apparel to integrate branded merch with a Avatars published as NFTs.
VIRTUAL REAL ESTATE DEVELOPMENT
Monetize new or existing architecture in games and metaverse platforms

VRJAM VENUES
'VRJAM Venues' offers brands and creators a groundbreaking solution to create fractional shares of ownership in virtual worlds that exist in games and on metaverse platforms.

VIRTUAL REAL ESTATE MONETIZATION
Buildings in games or on metaverse platforms can now be commoditized and factionalized, bought and sold through the VRJAM Venues marketplace .

PERKS & REWARDS
Add value for community members who hold NFT's in virtual real estate developments. Empowering your community members to earn rewards for owning a piece of your virtual world.
Clone a piece of your game-world on VRJAM. Unlock new value from existing content

VR VENUE CLONING
We take existing environments from games and metaverse platform and publish them on VRJAM as VR spaces that offer full immersion. VRJAM's technology for controlling VFX, motion capture, lighting control and video streaming are automatically integrated to cloned Venues.

METAVERSE LAND-OWNERS
Clone architecture and environments created in any game or virtual world quickly and easily to extend the user experience and create new value from existing content.

MONETIZATION
Cloned venues can be monetized, bought and sold using VRJAM Venues (above) helping to incentivize community growth.

LIVE EVENTS & STREAMING MEDIA
Using VRJAM's live feature set new opportunities for virtual live events are made real. VRJAM's video streaming tool set unlocks powerful new opportunities for content creation and streaming video.
VIRTUAL REAL ESTATE DEVELOPMENT
Decentralized finance to support the cost of content creation and community growth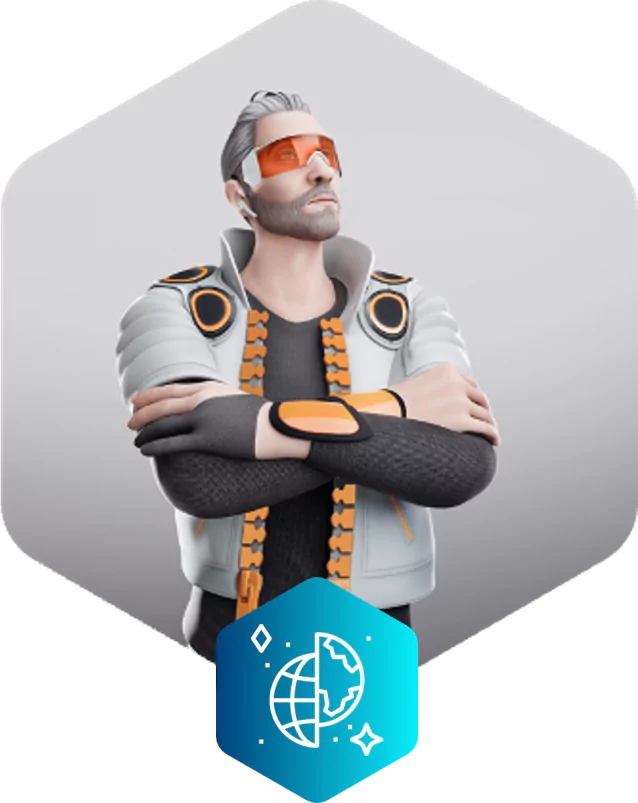 VENUE STAKING POOLS
Using VRJAM's Venue Staking Pools solution anyone can crowdfund the development of a new space or place in the metaverse by pre-selling Location NFTs before a new venue goes live.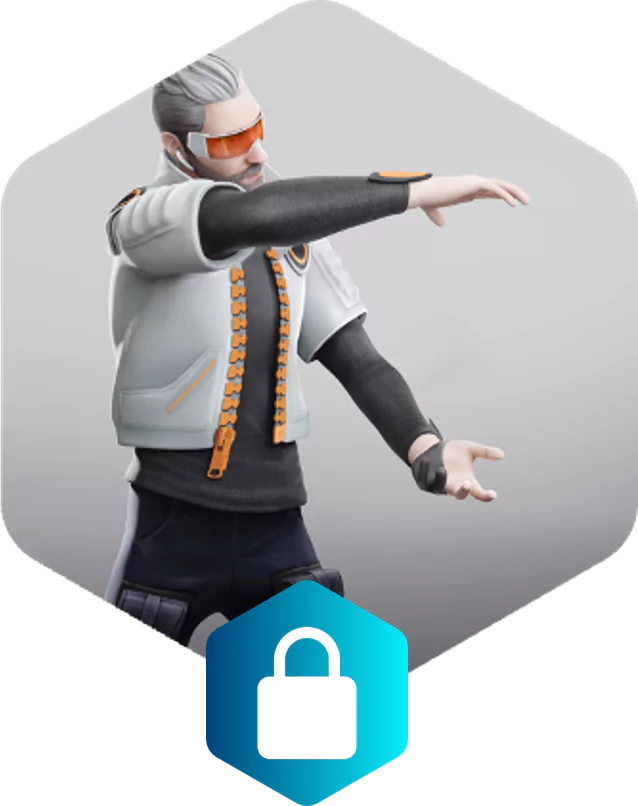 LOCK DROPS
Promoters of new new virtual real estate developments offer investments (in the form of Location NFTs). The opportunity to invest is made available for a limited time of either 3 or 6 months to allow time to attract investors to the project.
An interoperability solution for the world's leading metaverse platforms

EXTEND USER EXPERIENCE
Buildings and venues created on land owned in Decentraland or The Sandbox can be quickly and easily re-rendered on VRJAM using our Venue Cloning Solution.

AVATAR IMPORTS
Import avatars from Sandbox and Decentraland and make them available in VR and operable using the latest live motion capture technology. Control your avatar using industry grade motion capture tech to project your motions into the metaverse

LIVING, BREATHING LIVE EVENTS
Take metaverse events to a new level by easily integrating VRJAM's live events tool set into your cloned venue and get ready to jam!
A virtual live event starring 'DJ Deysa', circa July 2021, rendered inside the 'Block Party' virtual venue on the VRJAM Platform
Incentivize engagement for gaming communities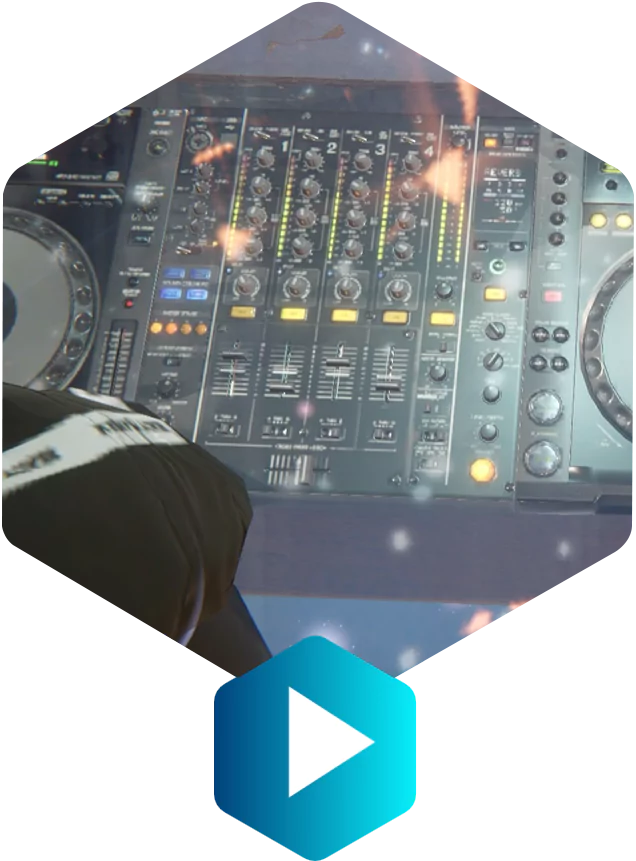 Using VRJAM's NFT Staking solution, holders of Location NFT's and Avatar NFTs purchased on on the VRJAM Marketplace or on the Venly.io Market can stake their NFTs and earn rewards in $VRJAM based on the purchase price of the NFT.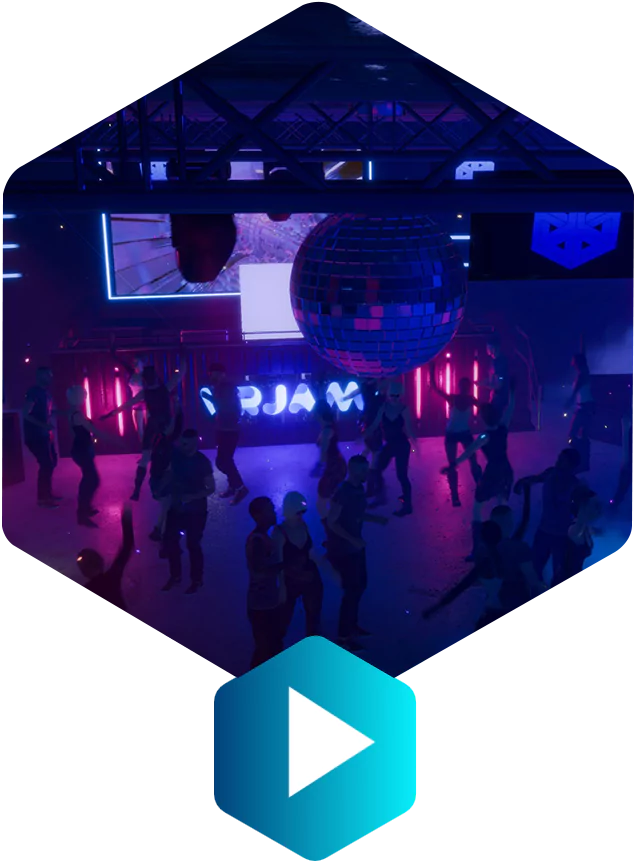 $VRJAM is used to mint Location NFT's and over time, the natural price growth of $VRJAM can create an opportunity to unlock the $VRJAM used to mint so that it can be sold at a profit.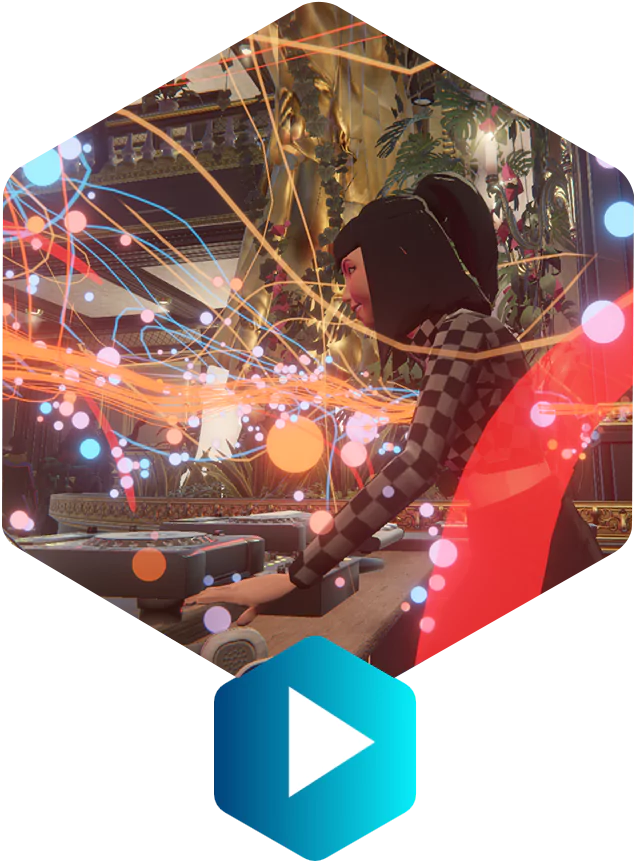 VRJAM NFT's are compatible with any NFT marketplace that supports Polygon. We've partnered with market leading NFT solutions provider Venly to make our NFT's seamlessly interoperable with Venly's wallet and marketplace
ENHANCE EXPERIENCE, BUILD VALUE
Avatar Marketplace/trading and minting access (maximum 50 avatars per account)
$399/

month (paid quarterly)
(1 month's notice)
Wearables marketplace listing fee (wearables listings coming soon!)
Customs Avatars (Requires Avatar Marketplace access)
Custom avatar listing fee
Custom avatar rigging fee
Bespoke avatar design service
Avatar styling upgrade (combines custom wearables with an existing avatar)
Venue Marketplace/trading and minting access (maximum 5 venues per account)
$399/

month (paid quarterly)
(1 month's notice to cancel)
Venue platform integration fee
Bespoke Venue design/build
Venue re-brand/brand take-over
From Decentraland or The Sandbox
From an app/game built in Unity
From an app/game not built in Unity